Arugula Salad With Lentils

Arugula salad is perfect in the spring (or any time of year for that matter).  This recipe pairs it with lentils for great protein and fiber, as well as fresh tomatoes, and goat cheese.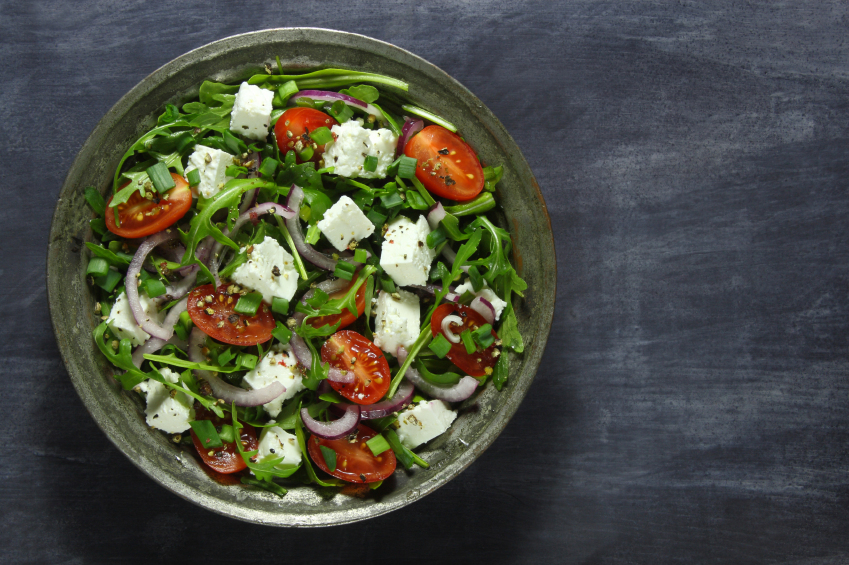 Ingredients for Arugula Salad

1 teaspoon Dijon mustard
¼ cup extra virgin olive oil
¼ cup fresh lemon juice
½ teaspoon salt
Freshly ground black pepper, to taste
2 garlic cloves mashed
½ cup Italian parsley, chopped
1 bunch (or bag) of Arugula
2 cups cherry tomatoes
¼ pound Feta cheese
Assemble Arugula Salad

Cook lentils according to package directions.
In small bowl, whisk together the mustard, olive oil, lemon juice, garlic, salt and pepper.  Toss with the cooked lentils.  This may be chilled for 3 hours and up to 24 hours. 
Just before serving, add parsley, arugula, cherry tomatoes and feta.  Adjust salt and pepper if needed. 
Serves 6.