Black-Eyed Peas Salad Recipe

Black-eyed peas are not peas at all.  They're beans.  And they are a healthy choice for everyone.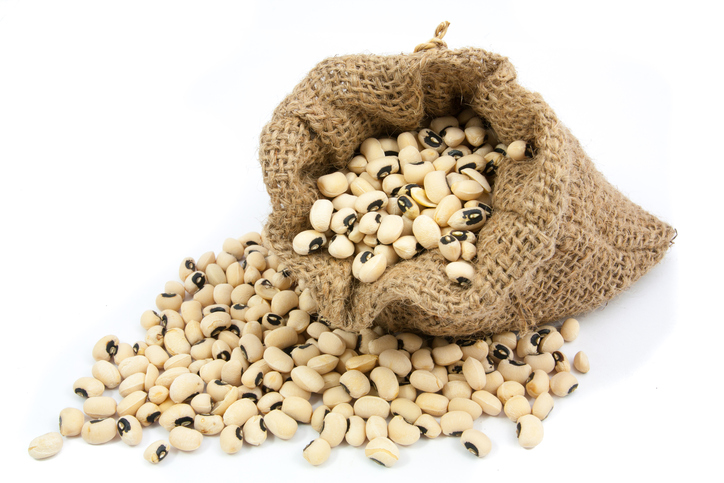 These beans are rich in iron to fight off anemia.  And they are also a great source of folate, a B vitamin you need to make red blood cells.
Black-eyed peas are also rich in potassium to keep your blood pressure low to help avoid stroke and heart disease.

But one of the biggest benefits of these beans is their high levels of fiber.

As everyone knows fiber helps keep you regular.  It absorbs water in the digestive tract and helps carry waste out of the body.
For menopausal women fiber from these little beans helps balance hormones. That's important to help relieve menopause symptoms like hot flashes and night sweats. 
When your body is finished with estrogen, it goes to the liver and is dumped into the intestines to be excreted.  If not excreted, it gets re-absorbed and re-circulates in the body.  But fiber binds to excess estrogen and helps the body eliminate it.

Other health benefits of fiber include:

Lower blood pressure
Increases heart health
Reduce cancer risk
Lower mortality
Fight diabetes
Prevent diverticulitis
Avoid inflammatory bowel disease
Try this delicious salad for all the benefits of black-eyed peas.  There are a lot of ingredients but don't let that scare you.  It comes together quickly and the result is well-worth the effort.

Black-Eyed Peas Salad Recipe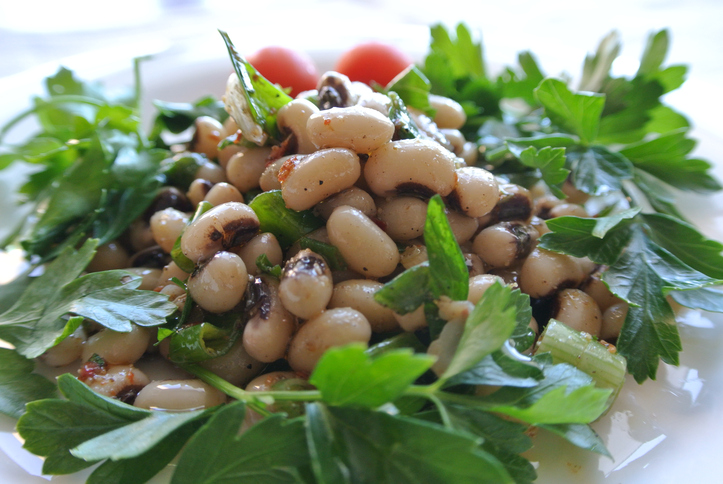 Ingredients

5 cups cooked black-eyed peas
4 slices cooked, crumbled bacon, fat reserved
1/2 cup red wine vinegar
1/2 cup extra virgin olive oil
1/2 cup finely chopped red onion
1/2 cup chopped red bell pepper
6 green onions, chopped
2 tablespoons finely chopped jalapenos
½ cup finely chopped fresh parsley leaves
4 cloves garlic, minced
½ teaspoons turmeric
½ teaspoon unrefined sea salt
½ teaspoon freshly ground black pepper
¼ teaspoon dried oregano
Directions

Cooked the bacon and reserve 3 tablespoons of the fat.  Whisk together the olive oil, vinegar, reserved fat, garlic, and spices in a large bowl. 

Add the black-eyed peas and remaining ingredients.  Toss gently until well combined.  

Cover and refrigerate for at least 4 hours, or even better, overnight.

Bring salad to room temperature before serving. Toss well just before serving.

Adapted from a recipe from "New New Orleans Cooking", by Emeril Lagasse and Jessie Tirsch, Published by William and Morrow, 1993.