Curried Chickpea Salad

Curried chickpea salad will be a big hit with the whole family. This recipe is quick and simple to throw together and full of flavor.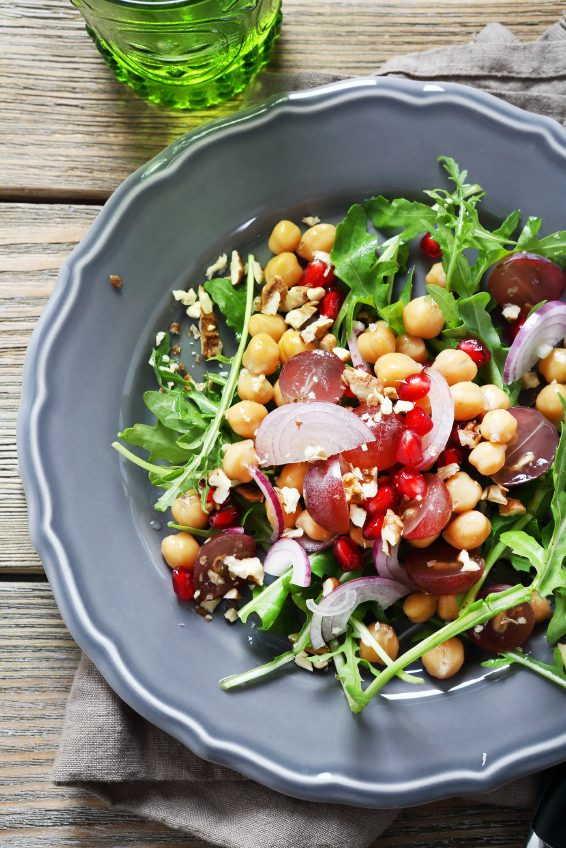 Dressing

3 tbsp tahini
2 tbsp extra virgin olive oil
2 tbsp pure maple syrup
juice of one lemon
1 tbsp apple cider vinegar
1 tbsp curry powder
1 tsp turmeric
½ tsp Himalyan Sea Salt
freshly ground black pepper
Curried Chickpea Salad Ingredients
2 (15-ounce) cans organic chickpeas rinsed, drained
1 red bell pepper, chopped
1 yellow bell pepper, chopped
1 cup diced red onion
1 cup fresh parsley, chopped
1/2 cup dried blueberries (or currants or raisins)
8 cups mixed greens
Directions

In a large bowl, whisk together tahini, olive oil, vinegar, lemon juice, curry powder, turmeric, maple syrup, salt and pepper. Add raisins, chickpeas, bell peppers, onion and parsley.  Toss to combine. Spoon mixture over greens and serve.