How Long Menopause Symptoms Last

How long menopause symptoms last is a big concern for many women.  As soon as they start you may be looking for some sign of the end.  But unfortunately, for some women menopause symptoms can last a fairly long time. 
Hot flashes are very common during perimenopause.  About 70% to 85% of women get them before menopause starting in their 40s

They usually persist for a year or two after actual menopause.
But by the age of 60 and even 65 about 40% of women still have hot flashes.  For some the flashes can be mild and occasional.  But for others hot flashes can continue to be bothersome and disruptive.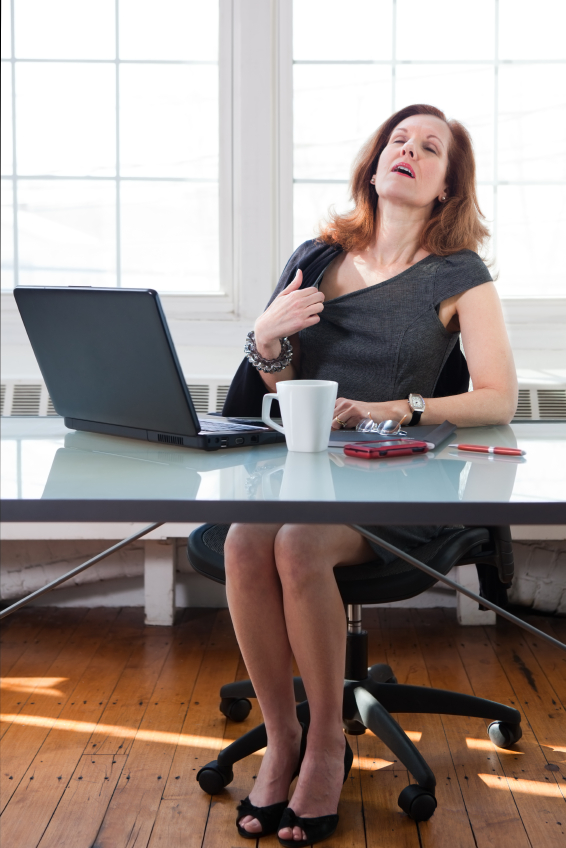 That's according to a study recently published in Menopause, the journal of The North American Menopause Society. 
The study looked at 2,000 Australian women aged 40 to 65.  In this group 33% of the premenopausal women were having hot flashes.  And in post-menopausal women younger than 55 years old 74% were still flashing.
Even in women between 60 and 65 years old, 42% reported that they were still having bothersome hot flashes. 
Some of the flashes were mild.  But 3% of premenopausal women, 28% of post-menopausal women younger than 55, 15% of post-menopausal women 55 to 59, and 6% of post-menopausal women between 60 and 65 years old rated their hot flashes as moderately to severely bothersome.
Among all the women surveyed, more than 90% of them used NO hormonal contraception, menopausal hormone therapy, or other prescription drugs to control their symptoms. 
Even among the 60 to 65 year-old group, less than 10% were using hormone therapy.  Presumably this group was using hormones to relieve their symptoms.  And fewer than 1% of the women in the oldest age group were using natural or non-hormonal prescription therapies for their hot flashes.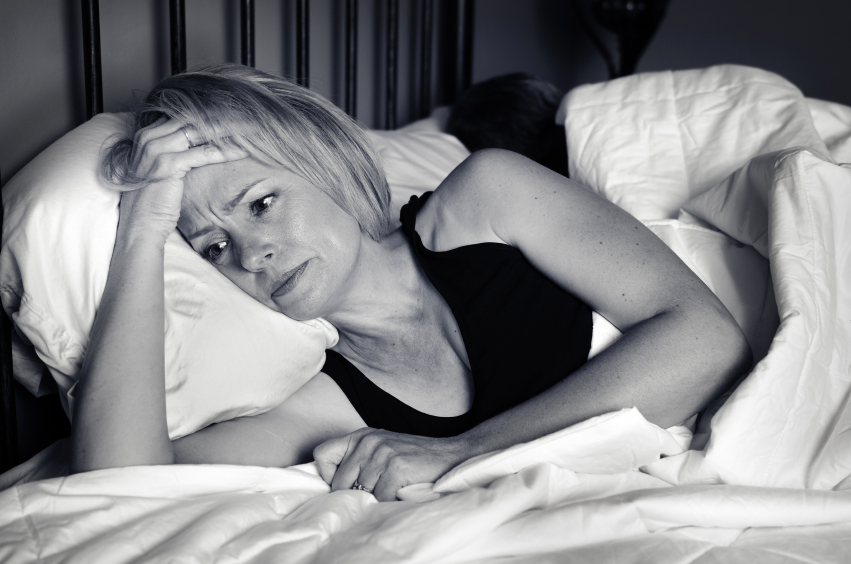 In addition to hot flashes, more than half of the women between 60 and 65 years old experienced sexual symptoms related to menopause such as painful intercourse.
Only about 8% of women were using vaginal estrogen to relieve their symptoms.  But among women who did not use vaginal estrogen replacement, the rate of sexual symptoms ranged from 44% in perimenopause to 68% after menopause. 
Despite how long menopause symptoms last, most guidelines recommend against using systemic hormone replacement therapy for women more than 10 years after menopause.  Most doctors recommend HRT only for a limited time - for example, three to five years.  They also don't recommend hormone replacement after age 60.  
As a result women over 60 can have really bothersome symptoms without being able to use hormone replacement therapy. 
The researchers bemoaned the "disconnect" between guideline recommendations and real-world clinical practice.  They saw the lack of hormone replacement therapy and the low use of effective non-hormonal therapies for hot flashes as a sign that menopause has gone "off the radar" as an important health issue and remains undertreated. 
Shorten How Long Menopause Symptoms Last

Take heart.  However long menopause symptoms last for you, there are still options to treat hot flashes and sexual symptoms - even if you don't want to use hormone replacement therapy. 

You can use natural remedies to relieve menopause symptoms. 
Estrogen replacement therapy can be effective for about 95% of women.  But it comes with risks. 
Other options include 2% progesterone cream that works for about 85% of perimenopausal women. Herbal remedies are also helpful to balance hormones.

Meditation, relaxation, and other stress reducing techniques are also helpful to relieve symptoms. 
And of course improving your diet can shorten how long menopause symptoms last.
---
Source:
Pragya Gartoulla, Roisin Worsley, Robin J. Bell, Susan R. Davis. "Moderate to severe vasomotor and sexual symptoms remain problematic for women aged 60 to 65 years." Menopause, 2015; 1 DOI: 10.1097/GME.0000000000000383