Root Vegetable Soup Recipe

Root vegetable soup is a great way to calm jagged nerves and ease anxiety – without popping a pill.  It can ground us when we feel unfocused, nervous, anxious, stressed or over-stimulated.
And it's exactly what you need when you feel like the world is spinning out of control.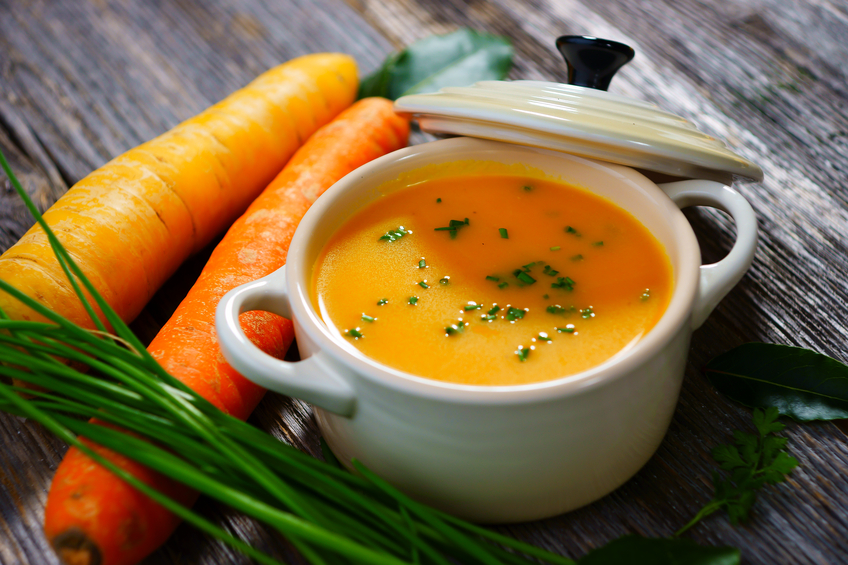 Root vegetables burrow deep into the ground.  They grow slowly and absorb the nutrients from the soil in which they grow.  Therefore, they have a strong downward energy and provide hearty, sustainable energy.
This recipe can help you feel calm and focused.  It can clear your head and allow you to get control of emotions. In other words, this simple soup can get help you get grounded and steady yourself. 
Try making a big pot of root vegetable soup when you feel nervous or anxious or have a big meeting or presentation coming up.  It can help keep you grounded and alert. 
Use any root vegetables available in your store.  Some good choices are onions, carrots, potatoes, sweet potatoes, turnips, parsnips, rutabagas, beets and burdock root.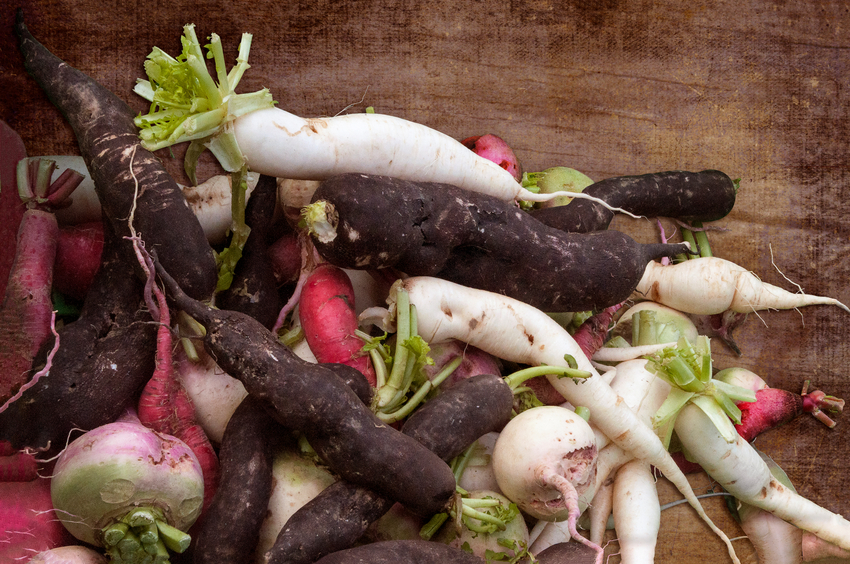 Root Vegetable Soup Recipe

4 cloves garlic chopped
1 yellow onion chopped
1 tablespoon olive oil
2 carrots
1 turnip
1 rutabaga
1 parsnip
1 sweet potato
1 can cannellini beans, rinsed and drained (optional)
2 quarts low sodium vegetable stock
½ teaspoon each of dried oregano, thyme and rosemary
½ teaspoon salt
½ teaspoon red pepper flakes
Sauté the onion and garlic in olive oil in a large soup pot over medium heat until softened.
Add salt and red pepper flakes.  
Peel and chop remaining vegetables and add to the pot with the vegetable stock and herbs. 
Cook on low heat until vegetables are soft.  Add additional liquid if needed. 
Add beans, if desired, and cook for 20 minutes more. 
Puree soup with blender or immersion blender if desired. (Here's an immersion blender I like).
Adjust salt and pepper to taste.
Serve with a good crusty sourdough bread with lots of grass-fed butter.