Arugula Helps Balance Hormones

Arugula is a rock star in the world of salad, especially at menopause.  And like all good rock stars, it surrounds itself with controversy to create mystique and keep the publicity coming.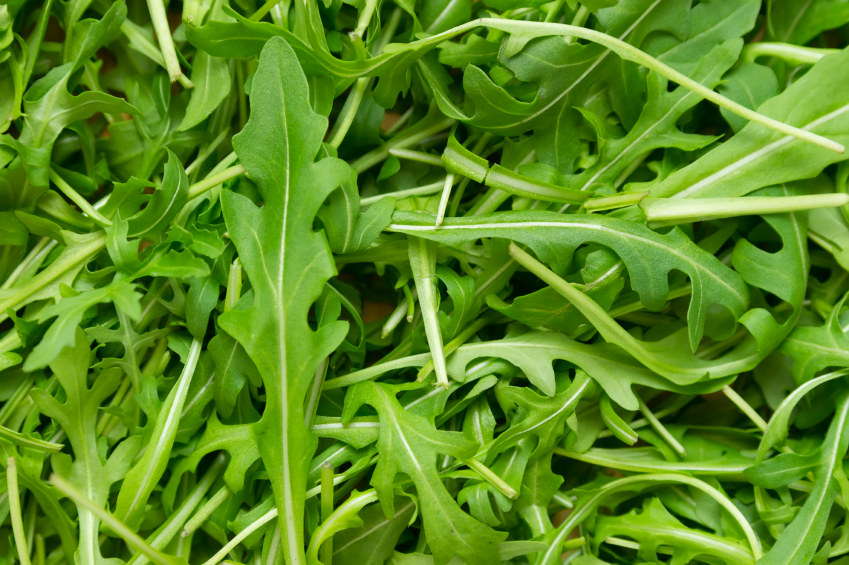 In 2006, it became a symbol for the foodie movement with the publication of David Kamp's book, "The United States of Arugula: The Sun Dried, Cold Pressed, Dark Roasted, Extra Virgin Story of the American Food Revolution." In his book, Kamp explores how we evolved to a society where balsamic vinegar, pasta, free-range chicken, extra virgin olive oil and of course, arugula, have become mainstream terms.

But in 2008, this bitter green became a symbol of the culture wars in the presidential election and a lightning rod for conservative criticism of liberal elitism. The media latched onto Barack Obama's bewailing the price of arugula, much as it had when George H.W. Bush badmouthed broccoli.  So sad. 

Arugula has many names.  It is sometimes called rocket, roquette, rugula or rucola. It looks like a baby lettuce but has a nice bite.  It is often compared to watercress. But its little known secret is that it is a member of the cruciferous family and is related to broccoli, cabbage, bok choy, cauliflower, collard greens, kale, radishes, and Brussels sprouts.

Arugula Gets Rid of Excess Estrogen and Toxins

All of these vegetables have been proven to help your body get rid of excess estrogen by excreting it in your urine. Excess estrogen can disrupt your hormone balance at menopause.  They also help rid your body of toxins naturally. 

From its cruciferous family roots, this salad also gets its glucosinolates which have antioxidant power.  It's high in vitamins A and K, and also folic acid. And it's is a good source of zinc, potassium, calcium and iron.

Arugula goes well in mixed salads, and you can use it instead of basil in your pesto recipes. But  it is most attractive on its own, in a fresh salad with a simple extra virgin olive oil and lemon juice dressing and a few shavings of Parmigiano-Reggiano cheese.

Controversy has haunted arugula over the centuries and, as with all rock stars, sex is involved. Its seeds have been used since the first century A.D. as an aphrodisiac although there is no "scientific" evidence supporting this claim.
You'll have to do your own research on that.